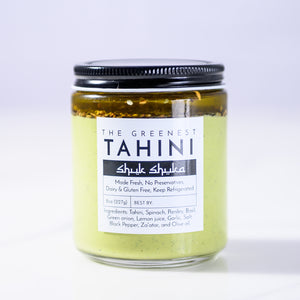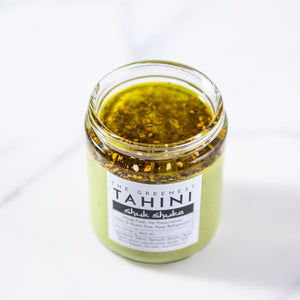 Green herbs Tahini Topped with Za'atar and olive oil (V) (GF) (DF) (8oz)
This light green Tahini mixed with fresh herbs and garlic is great for a healthy lunch or just as a snack. Perfectly fit to serve as a dip with veggies on your park hangout or add on your salad or bowl.
Ingredients:
Tahini, Green herbs, Lemon juice, Garlic, Salt, Black Pepper, Mix Olive & Canola oil and Za'atar.
**Perishable - keep refrigerated.
Food Is Life
We eat to celebrate. We eat to nourish. We eat to connect. We eat to welcome. We eat to say goodbye.