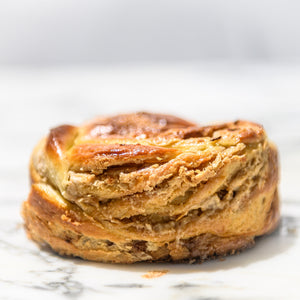 Our special yeast bake twisted with Tahini filling and Cinnamon touch
Imagine a large Tahini croissant with a touch of cinnamon made from our special dough, all the layers, and all the freshness will leave you like whooooaa.
Ingredients:
Flour, Halva (Sesame based confections), Tahini, Sugar, Honey, Eggs, Milk, and Cinnamon.
Food Is Life
We eat to celebrate. We eat to nourish. We eat to connect. We eat to welcome. We eat to say goodbye.